💡 Education
Housing Alert! According to the National Association of Realtors Existing-Home Sales Fell 3.4% in May; Median Sales Price Surpasses $400,000 for the First Time.
Highlights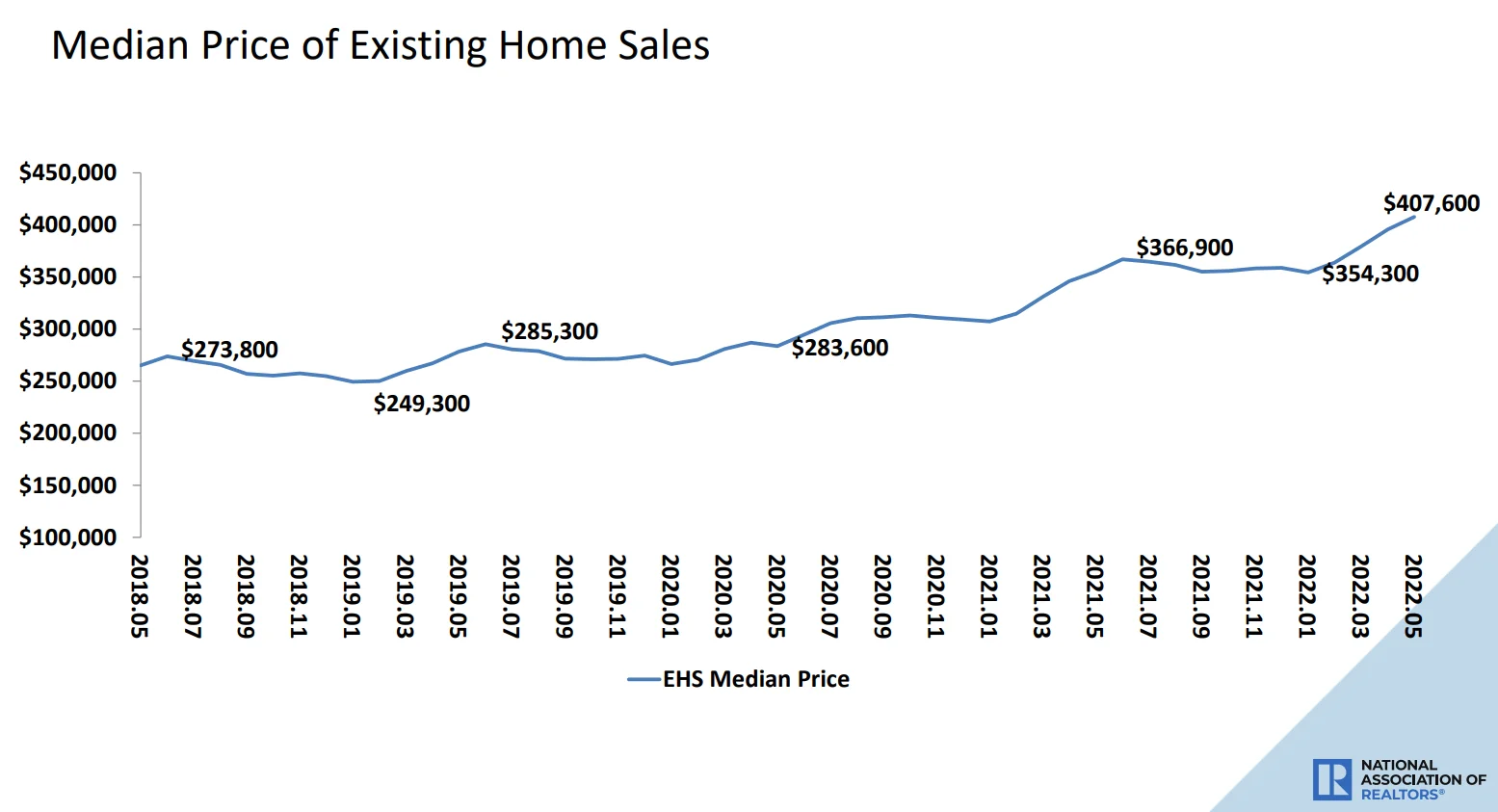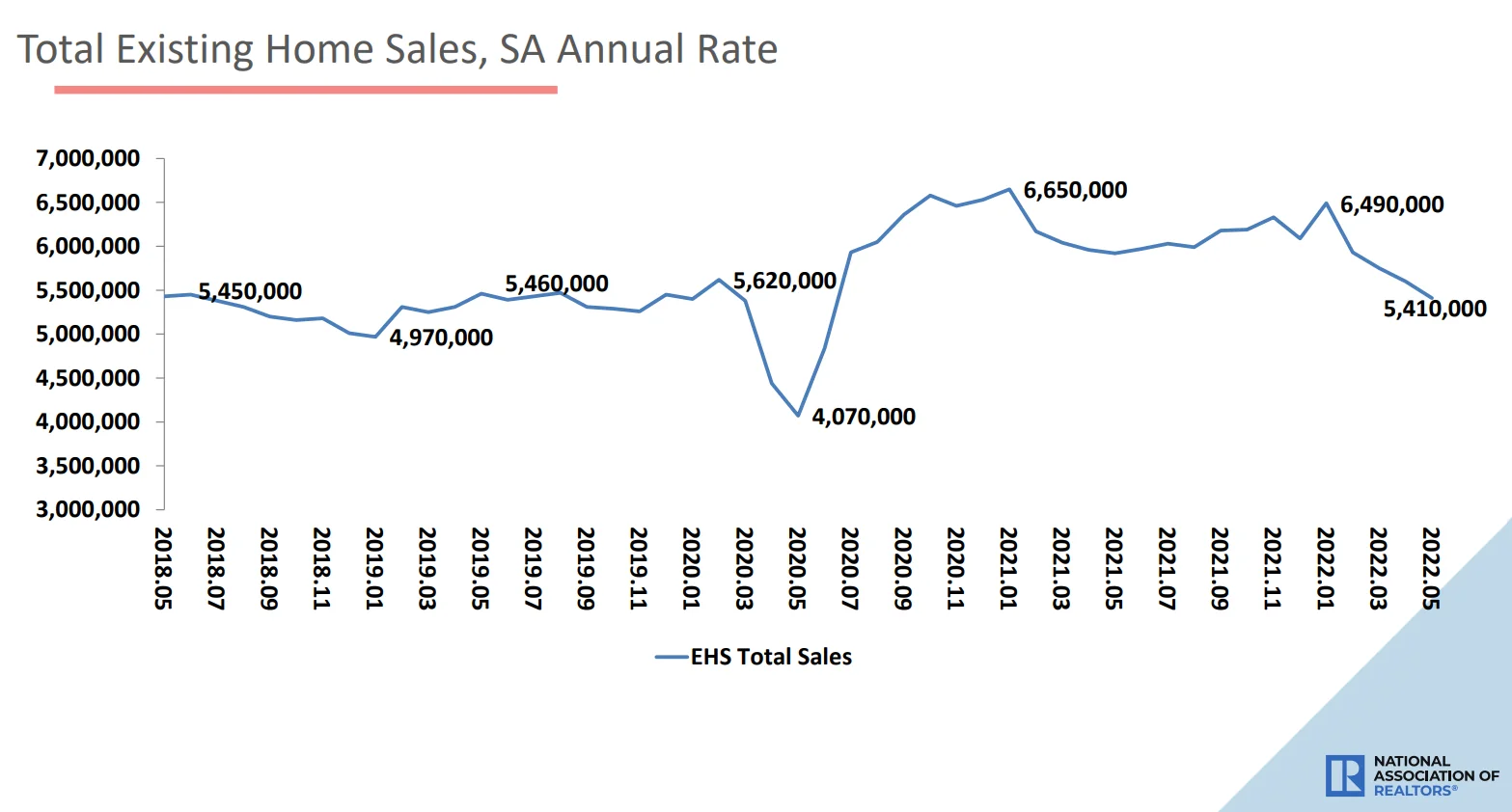 Note that fewer homes are being sold but at higher prices: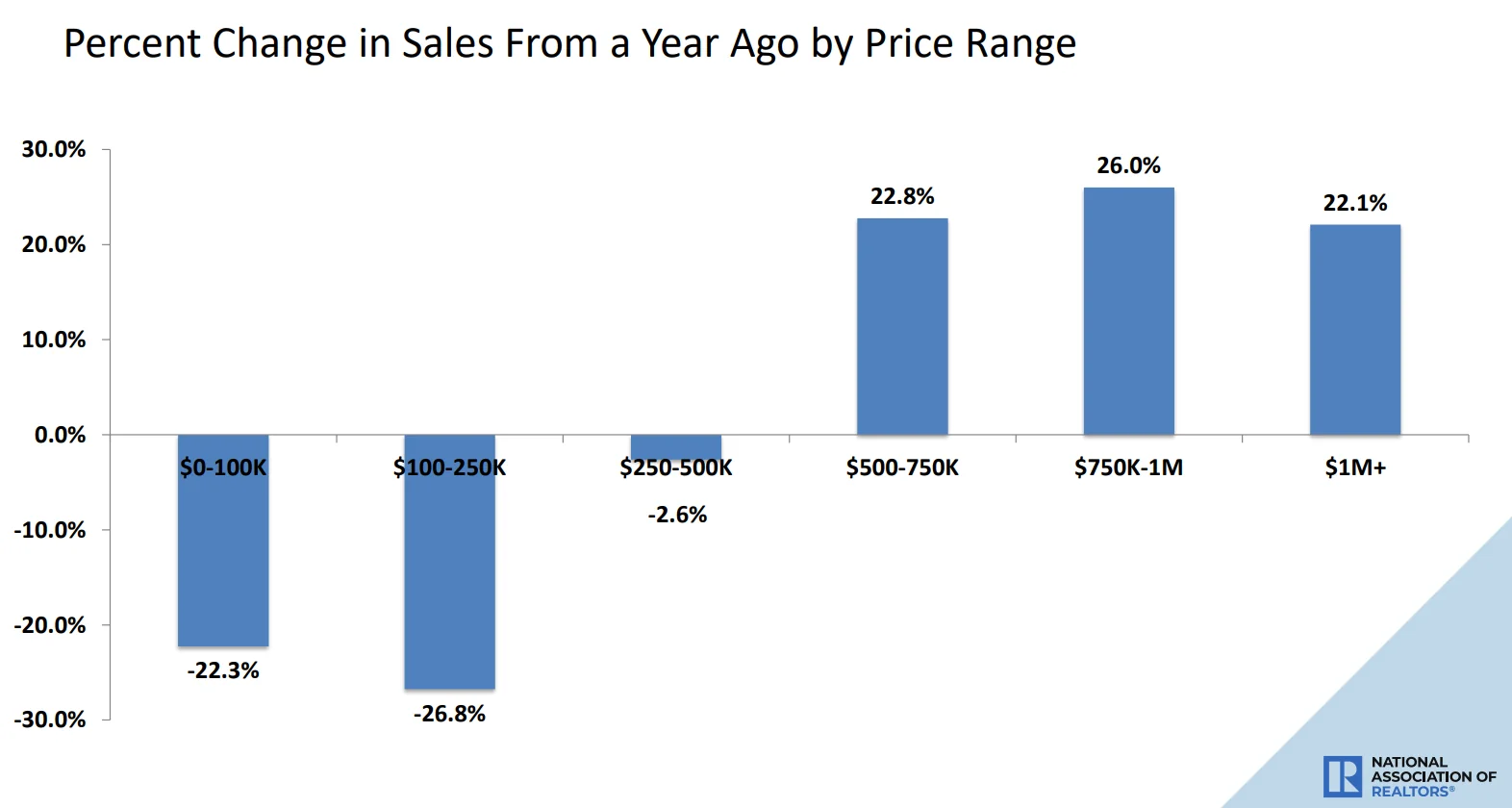 As you can see in the graph, sales of homes below $500k just really aren't happening!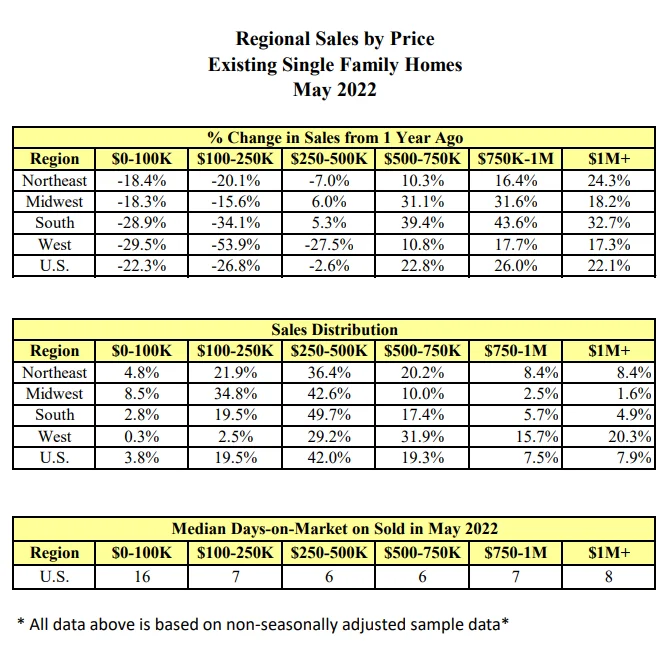 On the surface, this makes sense. 1st time buyers are getting squeezed out of the market due to rising interest rates leaving high end buyers NEVER really stop buying and during a down market often get the best deals because they pay cash.
All of this in the backdrop of interest rates now approaching 6%+ on a 30 year mortgage. It is going to be very curious to see how these rates impact the data as this is the last bit of data before the raising rates should start reflecting in deals.
So what does this all mean?
Hypothetically, for a 30yr fixed mortgage on a $600,000 home:
Last year with mortgage rates at 3.5%, your monthly payment would be $2,694.
Right now at 6% your monthly payment would be $3,597--this begins pricing new buyers out.
Lets say next year mortgage rates are up to 8%. Your monthly payment would be $4,402--further pricing potential buyers out.
This is before you add in property taxes and homeowners insurance and INFLATION on everything else. Now, if you have a variable mortgage and your rates and payments are shifting like above? YIKES!
Other Interesting Notes:
Sales that closed in May of previously-owned single-family houses, condos, and townhouses fell by 3.4% from April, (seasonally adjusted annual rate of sales), and by 8.6% from a year ago.
Sales of single-family houses alone dropped by 7.7% from a year ago, condos and co-ops down by 15.3%.
May was the 10th consecutive month of year-over-year declines.
Supply was up 12.6% (113,000 homes) previously 100,000 homes in April, to 1.16 million, the highest since November.
Supply of homes listed for sale is up to 2.6 months, from 2.2 months in April, and from 2.5 months in May last year--the first year-over-year increase since covid lockdowns.