📰 News
Whistleblower Alert! The Securities and Exchange Commission today announced an award of more than $3.5 million to a whistleblower who provided critical information that significantly contributed to the success of two SEC enforcement actions.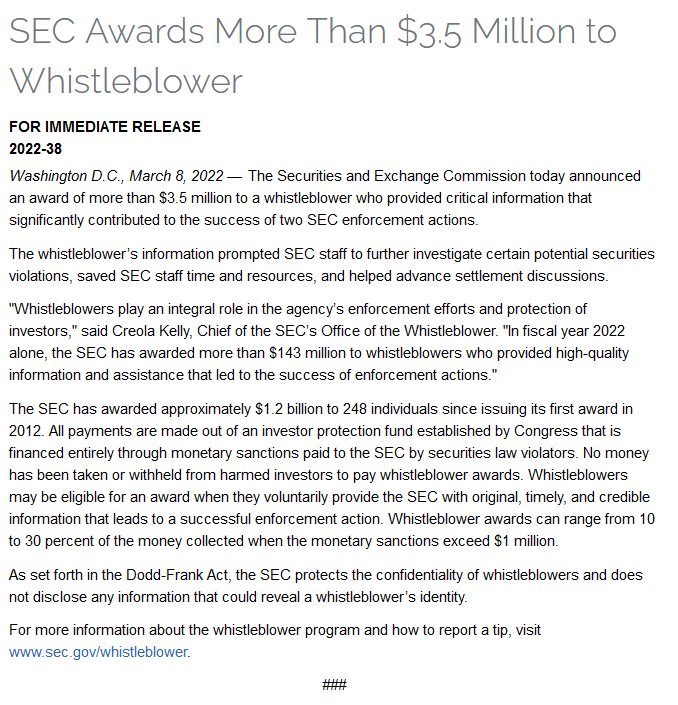 In fiscal year 2022 alone, the SEC has awarded more than $143 million to whistleblowers.
The SEC has awarded approximately $1.2 billion to 248 individuals since issuing its first award in 2012.