📰 News
CFTC Releases FY 2023 Enforcement Results: 96 enforcement actions charging fraud, manipulation, & other significant violations in diverse markets, including digital assets & swaps markets.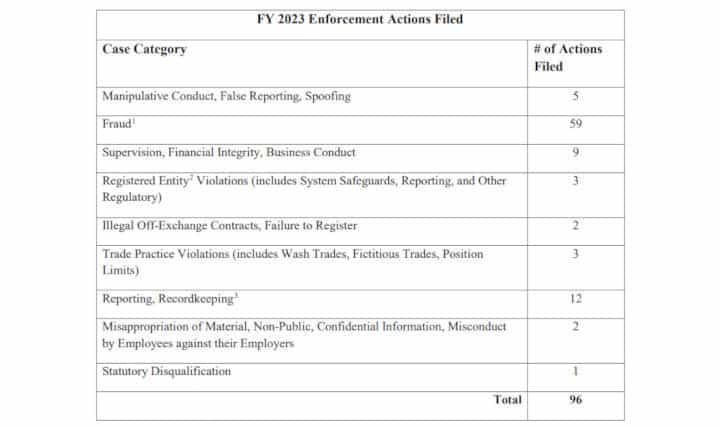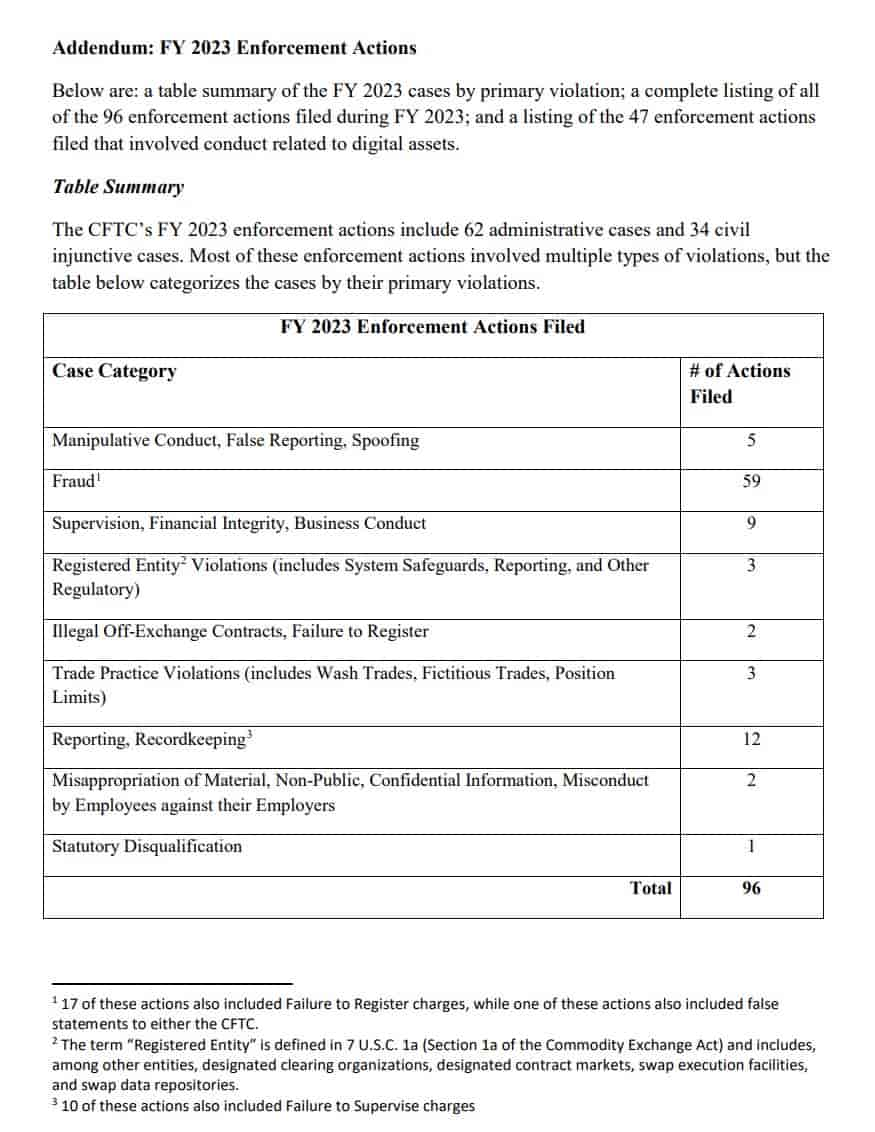 The Commodity Futures Trading Commission today released its enforcement results for Fiscal Year 2023 that include a record setting number of digital asset cases, actions to hold registrants to their regulatory obligations, manipulation and spoofing actions, and precedent-setting court decisions in complex litigations. The 2023 annual enforcement actions demonstrate the CFTC's unwavering commitment to promote the integrity, resilience, and vibrancy of the United States derivatives markets. In FY 2023, the CFTC's Division of Enforcement (DOE) filed 96 enforcement actions charging fraud, manipulation, and other significant violations in diverse markets, including digital assets and swaps markets, resulting in over $4.3 billion in penalties, restitution and disgorgement.
"The Commission continues to remain laser-focused on stopping and deterring fraud and manipulation in the U.S. I am proud of the Division of Enforcement's groundbreaking work in the digital asset space, which resulted in a record number of cases, as well as staff's dedication to holding registrants and market participants accountable for their conduct in CFTC regulated markets," said Chairman Rostin Behnam. "At a time of great uncertainty and volatility, healthy U.S. commodity markets are paramount to ensuring a strong economy. The CFTC will continue to take all necessary action to protect customer funds and ensure fair prices for U.S. consumers. I thank the Division staff for their hard work over the last fiscal year."
"The Division of Enforcement's FY 2023 results demonstrate the CFTC's relentless commitment to accountability, deterrence, customer protection, and ensuring market integrity," said Director of Enforcement Ian McGinley. "I applaud the hardworking and talented staff of the Division, who through their expertise and professionalism brought groundbreaking and impactful cases in emerging markets, such as the digital asset markets, as well as in our traditional markets."
Below are performance highlights from FY 2023. In addition, the Addendum includes a table summary of the FY 2023 actions, a list of all FY 2023 actions, and a list of FY 2023 actions involving digital asset-related conduct.
Enforcement Performance Highlights
The 96 enforcement actions and FY 2023 litigation victories include the following:
Digital Assets
In FY 2023, the CFTC cemented its reputation as a premier enforcement agency in the digital asset space. It filed high-profile complaints addressing frauds by major exchanges, individual Ponzi-schemers, and others; obtained a first-of-its-kind litigation victory against a decentralized autonomous organization; charged and won another litigation victory against a digital asset futures platform; brought an innovative litigation involving cross-market manipulation in blockchains; and continued its efforts to protect the public in the decentralized finance space. In FY 2023, the CFTC brought 47 actions involving conduct related to digital asset commodities, representing more than 49% of all actions filed during that period. The FY 2023 actions related to digital assets include:
Manipulative and Deceptive Conduct and Spoofing
The CFTC is focused on detecting, investigating, and prosecuting misconduct—fraud, manipulation, spoofing, or other forms of disruptive trading—that can undermine market integrity. In FY 2023, actions related to manipulative and deceptive conduct and spoofing include:
Reporting, Risk Management, Adequate Compliance Programs and Business Practices
The CFTC's enforcement program helps to ensure registrants comply with recordkeeping and reporting requirements; adopt and implement proper risk management processes; maintain adequate compliance programs; and engage in appropriate business practices. In FY 2023, actions related to reporting, risk management, adequate compliance programs and business practices include:
Misconduct Involving Confidential Information
Illegal use of confidential information can significantly undermine market integrity and harm customers in the CFTC's markets. In FY 2023, the actions related to misconduct involving confidential information include:
Settling charges against a registered introducing broker, its owners, and affiliated companies finding they engaged in fraud by misappropriation of material, nonpublic information by taking the opposite side of thousands of brokerage customer block trade orders without the customers' prior consent, and imposing a $2.5 million CMP and $496K in disgorgement. [Press Release 8672-23]
Charging a trader with running a fraudulent scheme where he misused knowledge of his employer's trading in feeder cattle futures and options to trade for his own benefit in breach of a duty to his employer. [Press Release 8682-23]
Protecting Customers
Since its inception, the CFTC has focused on protecting customers in commodity and derivatives markets from fraud and other abuse. Many of the matters above involved important customer protection elements. In addition, in FY 2023, below are other actions that protected the public, including significant litigation victories:
Cooperation with Criminal and Regulatory Authorities
The CFTC's enforcement program focuses on collaborative relationships with self-regulatory organizations, and state, federal, and international authorities, including achieving efficiencies through referrals, to meet its enforcement objectives. The parallel enforcement program is based on the premise that the CFTC can most effectively protect markets when working together with colleagues in the enforcement and regulatory community.
Specifically, the CFTC believes a robust combination of criminal prosecution and regulatory enforcement is critical to deterring violators, punishing misconduct, preserving market integrity, and protecting market participants. An example is a FY 2023 case where the CFTC and state regulators in California and Hawaii filed a joint civil enforcement action against a precious metals dealer, its chief executive officer, and a senior account executive for perpetrating a $61.8 million nationwide fraudulent scheme. [Press Release 8704-23]. The CFTC also filed an action with California authorities against a precious metals dealer charging the defendants with misappropriating more than $21 million in a nationwide fraudulent scheme. [Press Release 8791-23]
Whistleblower Program
The Whistleblower Program continued to demonstrate its importance to the CFTC's enforcement program as reflected in the leads generated, successful enforcement actions, and whistleblower awards. In FY 2023, the CFTC granted seven applications for whistleblower awards, totaling approximately $16 million, for individuals who voluntarily provided original information that led to successful enforcement actions. Since the inception of the Whistleblower Program through FY 2023, the CFTC has issued 41 orders granting awards totaling almost $350 million. The total sanctions ordered in all whistleblower-related enforcement actions has surpassed the $3 billion milestone.
DOE Task Forces
The DOE utilizes specialized task forces in complex and developing program areas to ensure consistency, identify best practices, and develop new approaches and ideas based on lessons learned. The DOE established two new task forces in FY 2023. The Cybersecurity and Emerging Technologies Task Force addresses cybersecurity issues and other concerns related to emerging technologies (including artificial intelligence). The Environmental Fraud Task Force combats environmental fraud and misconduct in derivatives and relevant spot markets. [Press Release 8736-23] These efforts augment the work of seven additional DOE task forces that focus on the following substantive areas: Spoofing and Manipulative Trading, Digital Assets, Insider Trading and Protection of Confidential Information, Bank Secrecy Act, Swaps, Foreign Corruption, and Romance Scams.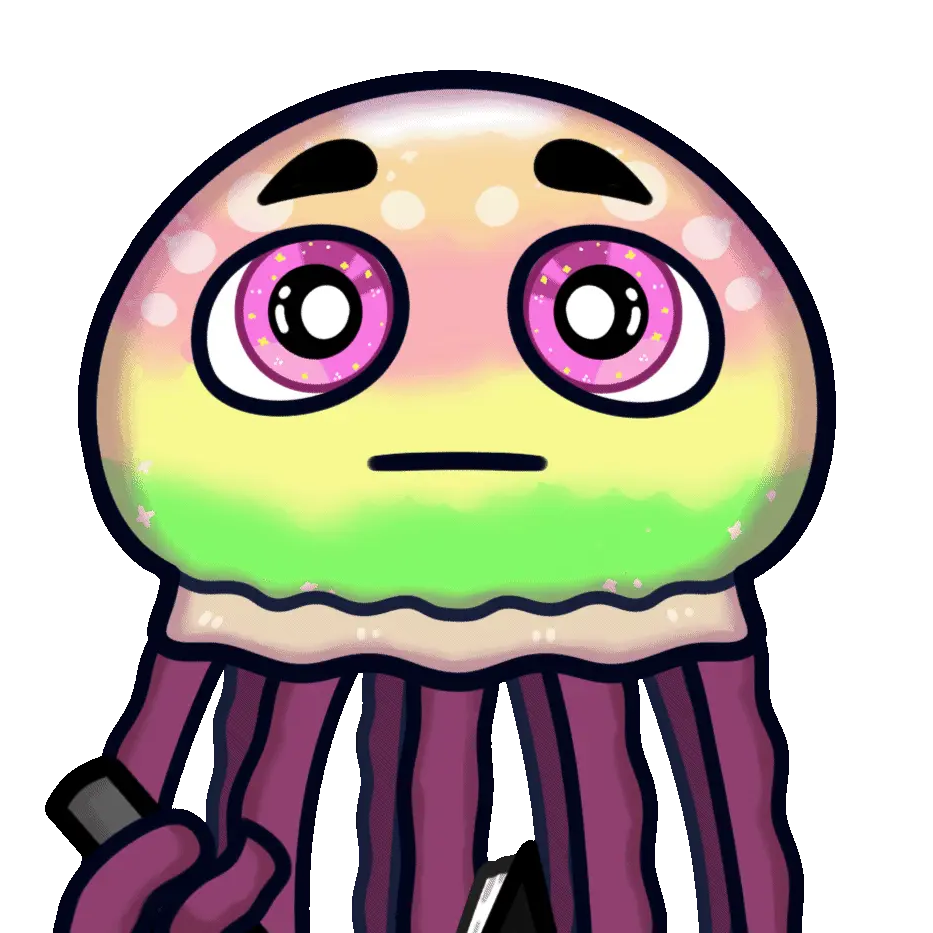 TLDRS:
CFTC Releases FY 2023 Enforcement Results
96 enforcement actions charging fraud, manipulation, & other significant violations in diverse markets, including digital assets & swaps markets.
Resulting in over $4.3 billion in penalties, restitution and disgorgement.